WE DRIVE Designated Drivers Inc.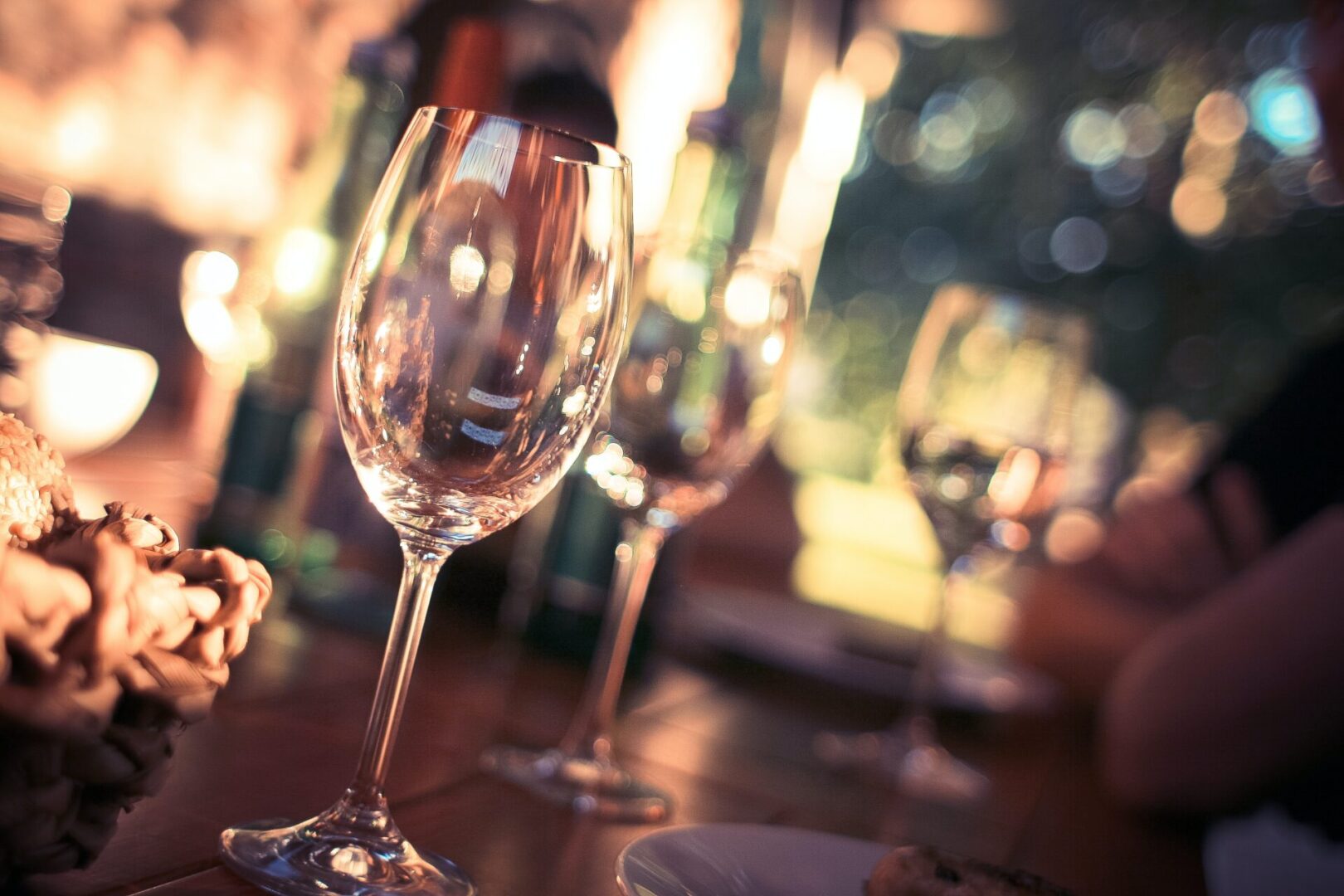 We Drive Designated Drivers Inc. offers a convenient and affordable solution for our customers to safely get to their destinations in the comfort of their own vehicles.
We provide professional drivers that are neat, courteous, and in full visible uniform with a lanyard ID to make your trip home a safe and enjoyable experience. 
Whether it is a personal or business event, our three-step, simplified process offers a practical way to satisfy your safe transportation needs.
We will send a pair of drivers to your location anywhere in the Niagara Region. One of those drivers will then drive you home in the comfort of your OWN vehicle, while the other driver follows to your destination.
This allows for you AND your vehicle to get home safely after a night out, a business lunch or dinner, or if sedated or unfit to drive after a medical appointment.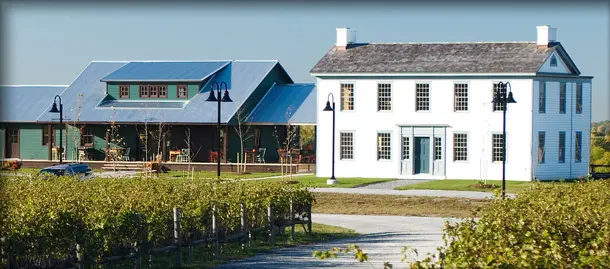 | City | Price |
| --- | --- |
| In Town | $35.00 |
| Ancaster | $150.00 |
| Beamsville | $60.00 |
| Brampton | $220.00 |
| Brantford | $220.00 |
| Burlington | $150.00 |
| Etobicoke | $220.00 |
| Fonthill | $60.00 |
| Fort Erie | $100.00 |
| Georgetown | $220.00 |
| Grimsby | $85.00 |
| Halton Hills | $220.00 |
| Hamilton | $140.00 |
| Jordan | $45.00 |
| Milton | $220.00 |
| Mississauga | $205.00 |
| Niagara Falls, | $55.00 |
| Niagara On The Lake, | $60.00 |
| Oakville | $180.00 |
| Port Colborne | $90.00 |
| Port Robinson | $55.00 |
| Queenston | $60.00 |
| Ridgeway | $105.00 |
| Smithville | $95.00 |
| St. David's | $50.00 |
| Stoney Creek | $105.00 |
| Thorold | $40.00 |
| Thorold South | $45.00 |
| Toronto | $240.00 |
| Vineland | $50.00 |
| Virgil | $50.00 |
| Wainfleet | $95.00 |
| Welland | $60.00 |
| City | Price |
| --- | --- |
| In Town | $35.00 |
| Ancaster | $190.00 |
| Beamsville | $100.00 |
| Brampton | $270.00 |
| Brantford | $260.00 |
| Burlington | $185.00 |
| Etobicoke | $260.00 |
| Fonthill | $60.00 |
| Fort Erie | $65.00 |
| Georgetown | $280.00 |
| Grimsby | $110.00 |
| Halton Hills | $280.00 |
| Hamilton | $190.00 |
| Jordan | $75.00 |
| Milton | $220.00 |
| Mississauga | $245.00 |
| Niagara On The Lake | $60.00 |
| Oakville | $200.00 |
| Port Colborne | $90.00 |
| Port Robinson | $55.00 |
| Queenston | $45.00 |
| Ridgeway | $70.00 |
| Smithville | $125.00 |
| St. Catharines | $55.00 |
| St. David's | $40.00 |
| Stoney Creek | $130.00 |
| Thorold South | $45.00 |
| Thorold | $50.00 |
| Toronto | $280.00 |
| Vineland | $80.00 |
| Virgil | $50.00 |
| Wainfleet | $95.00 |
| Welland | $60.00 |
| City | Price |
| --- | --- |
| In Town | $35.00 |
| Ancaster | $200.00 |
| Beamsville | $95.00 |
| Brampton | $280.00 |
| Brantford | $260.00 |
| Burlington | $190.00 |
| Etobicoke | $260.00 |
| Fonthill | $40.00 |
| Fort Erie | $90.00 |
| Georgetown | $265.00 |
| Grimsby | $120.00 |
| Halton Hills | $265.00 |
| Hamilton (Lower) | $175.00 |
| Jordan | $80.00 |
| Milton | $245.00 |
| Mississauga | $260.00 |
| Niagara Falls | $60.00 |
| Niagara On The Lake | $95.00 |
| Oakville | $220.00 |
| Port Colborne | $50.00 |
| Port Robinson | $50.00 |
| Ridgeway | $85.00 |
| Smithville | $90.00 |
| St. Catharines, | $60.00 |
| Stoney Creek | $150.00 |
| Thorold South | $55.00 |
| Thorold | $55.00 |
| Toronto | $270.00 |
| Vineland | $80.00 |
| Wainfleet | $55.00 |
| City | Price |
| --- | --- |
| In Town | $35.00 |
| Ancaster | $190.00 |
| Beamsville | $95.00 |
| Brampton | $280.00 |
| Brantford | $270.00 |
| Burlington | $190.00 |
| Etobicoke | $270.00 |
| Fonthill | $90.00 |
| Fort Erie | $115.00 |
| Georgetown | $280.00 |
| Grimsby | $110.00 |
| Halton Hills | $280.00 |
| Hamilton | $185.00 |
| Jordan | $75.00 |
| Milton | $240.00 |
| Mississauga | $250.00 |
| Niagara Falls | $60.00 |
| Oakville | $220.00 |
| Port Colborne | $130.00 |
| Ridgeway | $115.00 |
| Smithville | $130.00 |
| St. Catharines | $60.00 |
| St. David's | $45.00 |
| Stoney Creek | $150.00 |
| Thorold | $65.00 |
| Thorold South | $65.00 |
| Toronto | $280.00 |
| Vineland | $85.00 |
| Virgil | $40.00 |
| Wainfleet | $140.00 |
| Welland | $90.00 |
| City | Price |
| --- | --- |
| In Town | $35.00 |
| Ancaster | $130.00 |
| Brampton | $190.00 |
| Brantford | $180.00 |
| Burlington | $115.00 |
| Etobicoke | $180.00 |
| Fonthill | $85.00 |
| Fort Erie | $135.00 |
| Georgetown | $200.00 |
| Grimsby | $50.00 |
| Halton Hills | $185.00 |
| Hamilton | $105.00 |
| Jordan | $50.00 |
| Milton | $140.00 |
| Mississauga | $180.00 |
| Niagara Falls | $95.00 |
| Niagara On The Lake | $95.00 |
| Oakville | $150.00 |
| Port Colborne | $110.00 |
| Port Robinson | $100.00 |
| Queenston | $95.00 |
| Ridgeway | $140.00 |
| Smithville | $55.00 |
| St. Catharines | $60.00 |
| St. David's | $75.00 |
| Stoney Creek | $75.00 |
| Thorold | $65.00 |
| Thorold South | $70.00 |
| Toronto | $220.00 |
| Vineland | $45.00 |
| Virgil | $90.00 |
| Wainfleet | $90.00 |
| Welland | $95.00 |
| City | Price |
| --- | --- |
| In Town | $40.00 |
| Ancaster | $105.00 |
| Beamsville | $50.00 |
| Brampton | $185.00 |
| Brantford | $180.00 |
| Burlington | $95.00 |
| Etobicoke | $170.00 |
| Fonthill | $105.00 |
| Fort Erie | $150.00 |
| Georgetown | $185.00 |
| Halton Hills | $185.00 |
| Hamilton | $105.00 |
| Jordan | $70.00 |
| Milton | $130.00 |
| Mississauga | $170.00 |
| Niagara Falls | $110.00 |
| Niagara On The Lake | $110.00 |
| Oakville | $130.00 |
| Port Colborne | $130.00 |
| Port Robinson | $105.00 |
| Queenston | $110.00 |
| Ridgeway | $160.00 |
| Smithville | $55.00 |
| St. Catharines | $80.00 |
| St. David's | $90.00 |
| Stoney Creek | $55.00 |
| Thorold | $85.00 |
| Thorold South | $90.00 |
| Toronto | $190.00 |
| Vineland | $55.00 |
| Virgil | $100.00 |
| Wainfleet | $110.00 |
| Welland | $115.00 |
| City | Price |
| --- | --- |
| In Town | $40.00 |
| Ancaster | $190.00 |
| Beamsville | $95.00 |
| Brampton | $320.00 |
| Brantford | $270.00 |
| Burlington | $200.00 |
| Etobicoke | $300.00 |
| Fonthill | $60.00 |
| Fort Erie | $65.00 |
| Georgetown | $300.00 |
| Grimsby | $130.00 |
| Halton Hills | $300.00 |
| Hamilton | $215.00 |
| Jordan | $75.00 |
| Milton | $260.00 |
| Mississauga | $280.00 |
| Niagara Falls | $90.00 |
| Niagara on the Lake | $125.00 |
| Oakville | $245.00 |
| Queenston | $95.00 |
| Ridgeway | $60.00 |
| Smithville | $115.00 |
| St. Catharines | $90.00 |
| St. David's | $100.00 |
| Stoney Creek | $140.00 |
| Thorold South | $80.00 |
| Thorold | $80.00 |
| Toronto | $320.00 |
| Vineland | $80.00 |
| Virgil | $115.00 |
| Wainfleet | $50.00 |
| Welland | $50.00 |
| City | Price |
| --- | --- |
| In Town | $40.00 |
| Ancaster | $250.00 |
| Beamsville | $135.00 |
| Brampton | $330.00 |
| Brantford | $295.00 |
| Burlington | $240.00 |
| Etobicoke | $310.00 |
| Fonthill | $90.00 |
| Georgetown | $320.00 |
| Grimsby | $150.00 |
| Halton Hills | $320.00 |
| Hamilton | $220.00 |
| Jordan | $110.00 |
| Milton | $270.00 |
| Mississauga | $290.00 |
| Niagara Falls | $65.00 |
| Niagara On The Lake | $115.00 |
| Oakville | $240.00 |
| Port Colborne | $70.00 |
| Ridgeway | $50.00 |
| Smithville | $150.00 |
| St. Catharines | $100.00 |
| St. David's | $80.00 |
| Stoney Creek | $210.00 |
| Thorold | $95.00 |
| Thorold South | $90.00 |
| Toronto | $330.00 |
| Vineland | $120.00 |
| Virgil | $105.00 |
| Wainfleet | $80.00 |
| Welland | $85.00 |
| City | Price |
| --- | --- |
| In Town | $35.00 |
| Ancaster | $150.00 |
| Beamsville | $60.00 |
| Brampton | $220.00 |
| Brantford | $220.00 |
| Burlington | $150.00 |
| Etobicoke | $220.00 |
| Fonthill | $60.00 |
| Fort Erie | $100.00 |
| Georgetown | $220.00 |
| Grimsby | $85.00 |
| Halton Hills | $220.00 |
| Hamilton | $140.00 |
| Jordan | $45.00 |
| Milton | $220.00 |
| Mississauga | $205.00 |
| Niagara Falls, | $55.00 |
| Niagara On The Lake, | $60.00 |
| Oakville | $180.00 |
| Port Colborne | $90.00 |
| Port Robinson | $55.00 |
| Queenston | $60.00 |
| Ridgeway | $105.00 |
| Smithville | $95.00 |
| St. David's | $50.00 |
| Stoney Creek | $105.00 |
| Thorold | $40.00 |
| Thorold South | $45.00 |
| Toronto | $240.00 |
| Vineland | $50.00 |
| Virgil | $50.00 |
| Wainfleet | $95.00 |
| Welland | $60.00 |
| City | Price |
| --- | --- |
| In Town | $35.00 |
| Ancaster | $190.00 |
| Beamsville | $100.00 |
| Brampton | $270.00 |
| Brantford | $260.00 |
| Burlington | $185.00 |
| Etobicoke | $260.00 |
| Fonthill | $60.00 |
| Fort Erie | $65.00 |
| Georgetown | $280.00 |
| Grimsby | $110.00 |
| Halton Hills | $280.00 |
| Hamilton | $190.00 |
| Jordan | $75.00 |
| Milton | $220.00 |
| Mississauga | $245.00 |
| Niagara On The Lake | $60.00 |
| Oakville | $200.00 |
| Port Colborne | $90.00 |
| Port Robinson | $55.00 |
| Queenston | $45.00 |
| Ridgeway | $70.00 |
| Smithville | $125.00 |
| St. Catharines | $55.00 |
| St. David's | $40.00 |
| Stoney Creek | $130.00 |
| Thorold South | $45.00 |
| Thorold | $50.00 |
| Toronto | $280.00 |
| Vineland | $80.00 |
| Virgil | $50.00 |
| Wainfleet | $95.00 |
| Welland | $60.00 |
| City | Price |
| --- | --- |
| In Town | $35.00 |
| Ancaster | $200.00 |
| Beamsville | $95.00 |
| Brampton | $280.00 |
| Brantford | $260.00 |
| Burlington | $190.00 |
| Etobicoke | $260.00 |
| Fonthill | $40.00 |
| Fort Erie | $90.00 |
| Georgetown | $265.00 |
| Grimsby | $120.00 |
| Halton Hills | $265.00 |
| Hamilton (Lower) | $175.00 |
| Jordan | $80.00 |
| Milton | $245.00 |
| Mississauga | $260.00 |
| Niagara Falls | $60.00 |
| Niagara On The Lake | $95.00 |
| Oakville | $220.00 |
| Port Colborne | $50.00 |
| Port Robinson | $50.00 |
| Ridgeway | $85.00 |
| Smithville | $90.00 |
| St. Catharines, | $60.00 |
| Stoney Creek | $150.00 |
| Thorold South | $55.00 |
| Thorold | $55.00 |
| Toronto | $270.00 |
| Vineland | $80.00 |
| Wainfleet | $55.00 |
| City | Price |
| --- | --- |
| In Town | $35.00 |
| Ancaster | $190.00 |
| Beamsville | $95.00 |
| Brampton | $280.00 |
| Brantford | $270.00 |
| Burlington | $190.00 |
| Etobicoke | $270.00 |
| Fonthill | $90.00 |
| Fort Erie | $115.00 |
| Georgetown | $280.00 |
| Grimsby | $110.00 |
| Halton Hills | $280.00 |
| Hamilton | $185.00 |
| Jordan | $75.00 |
| Milton | $240.00 |
| Mississauga | $250.00 |
| Niagara Falls | $60.00 |
| Oakville | $220.00 |
| Port Colborne | $130.00 |
| Ridgeway | $115.00 |
| Smithville | $130.00 |
| St. Catharines | $60.00 |
| St. David's | $45.00 |
| Stoney Creek | $150.00 |
| Thorold | $65.00 |
| Thorold South | $65.00 |
| Toronto | $280.00 |
| Vineland | $85.00 |
| Virgil | $40.00 |
| Wainfleet | $140.00 |
| Welland | $90.00 |
| City | Price |
| --- | --- |
| In Town | $35.00 |
| Ancaster | $130.00 |
| Brampton | $190.00 |
| Brantford | $180.00 |
| Burlington | $115.00 |
| Etobicoke | $180.00 |
| Fonthill | $85.00 |
| Fort Erie | $135.00 |
| Georgetown | $200.00 |
| Grimsby | $50.00 |
| Halton Hills | $185.00 |
| Hamilton | $105.00 |
| Jordan | $50.00 |
| Milton | $140.00 |
| Mississauga | $180.00 |
| Niagara Falls | $95.00 |
| Niagara On The Lake | $95.00 |
| Oakville | $150.00 |
| Port Colborne | $110.00 |
| Port Robinson | $100.00 |
| Queenston | $95.00 |
| Ridgeway | $140.00 |
| Smithville | $55.00 |
| St. Catharines | $60.00 |
| St. David's | $75.00 |
| Stoney Creek | $75.00 |
| Thorold | $65.00 |
| Thorold South | $70.00 |
| Toronto | $220.00 |
| Vineland | $45.00 |
| Virgil | $90.00 |
| Wainfleet | $90.00 |
| Welland | $95.00 |
| City | Price |
| --- | --- |
| In Town | $40.00 |
| Ancaster | $105.00 |
| Beamsville | $50.00 |
| Brampton | $185.00 |
| Brantford | $180.00 |
| Burlington | $95.00 |
| Etobicoke | $170.00 |
| Fonthill | $105.00 |
| Fort Erie | $150.00 |
| Georgetown | $185.00 |
| Halton Hills | $185.00 |
| Hamilton | $105.00 |
| Jordan | $70.00 |
| Milton | $130.00 |
| Mississauga | $170.00 |
| Niagara Falls | $110.00 |
| Niagara On The Lake | $110.00 |
| Oakville | $130.00 |
| Port Colborne | $130.00 |
| Port Robinson | $105.00 |
| Queenston | $110.00 |
| Ridgeway | $160.00 |
| Smithville | $55.00 |
| St. Catharines | $80.00 |
| St. David's | $90.00 |
| Stoney Creek | $55.00 |
| Thorold | $85.00 |
| Thorold South | $90.00 |
| Toronto | $190.00 |
| Vineland | $55.00 |
| Virgil | $100.00 |
| Wainfleet | $110.00 |
| Welland | $115.00 |
| City | Price |
| --- | --- |
| In Town | $40.00 |
| Ancaster | $190.00 |
| Beamsville | $95.00 |
| Brampton | $320.00 |
| Brantford | $270.00 |
| Burlington | $200.00 |
| Etobicoke | $300.00 |
| Fonthill | $60.00 |
| Fort Erie | $65.00 |
| Georgetown | $300.00 |
| Grimsby | $130.00 |
| Halton Hills | $300.00 |
| Hamilton | $215.00 |
| Jordan | $75.00 |
| Milton | $260.00 |
| Mississauga | $280.00 |
| Niagara Falls | $90.00 |
| Niagara on the Lake | $125.00 |
| Oakville | $245.00 |
| Queenston | $95.00 |
| Ridgeway | $60.00 |
| Smithville | $115.00 |
| St. Catharines | $90.00 |
| St. David's | $100.00 |
| Stoney Creek | $140.00 |
| Thorold South | $80.00 |
| Thorold | $80.00 |
| Toronto | $320.00 |
| Vineland | $80.00 |
| Virgil | $115.00 |
| Wainfleet | $50.00 |
| Welland | $50.00 |
| City | Price |
| --- | --- |
| In Town | $40.00 |
| Ancaster | $250.00 |
| Beamsville | $135.00 |
| Brampton | $330.00 |
| Brantford | $295.00 |
| Burlington | $240.00 |
| Etobicoke | $310.00 |
| Fonthill | $90.00 |
| Georgetown | $320.00 |
| Grimsby | $150.00 |
| Halton Hills | $320.00 |
| Hamilton | $220.00 |
| Jordan | $110.00 |
| Milton | $270.00 |
| Mississauga | $290.00 |
| Niagara Falls | $65.00 |
| Niagara On The Lake | $115.00 |
| Oakville | $240.00 |
| Port Colborne | $70.00 |
| Ridgeway | $50.00 |
| Smithville | $150.00 |
| St. Catharines | $100.00 |
| St. David's | $80.00 |
| Stoney Creek | $210.00 |
| Thorold | $95.00 |
| Thorold South | $90.00 |
| Toronto | $330.00 |
| Vineland | $120.00 |
| Virgil | $105.00 |
| Wainfleet | $80.00 |
| Welland | $85.00 |